School Bus Pre-Trip Inspection Training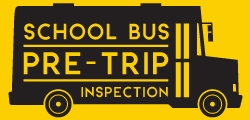 There is a high percentage of failures for school bus CDL licensing, specifically on the pre-trip inspection. This course was created in an effort to help you succeed by simulating in detail the pre-trip inspection for the "Full Card" as used by certified DPS examiners. The videos were created with the assistance of the Huntsville ISD Transportation which has a documented 92% pass rate for first-time test takers.
You might also like...