Internet Safety For Teens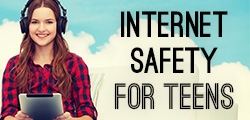 It is important to know how to keep yourself and your friends safe while using the Internet. In this course we will discuss online predators, risky behaviors, cyberbullying, and more. 

Note: Some of the content deals with sensitive subject matters such as sex, self harm, and suicide. Viewer discretion is advised.